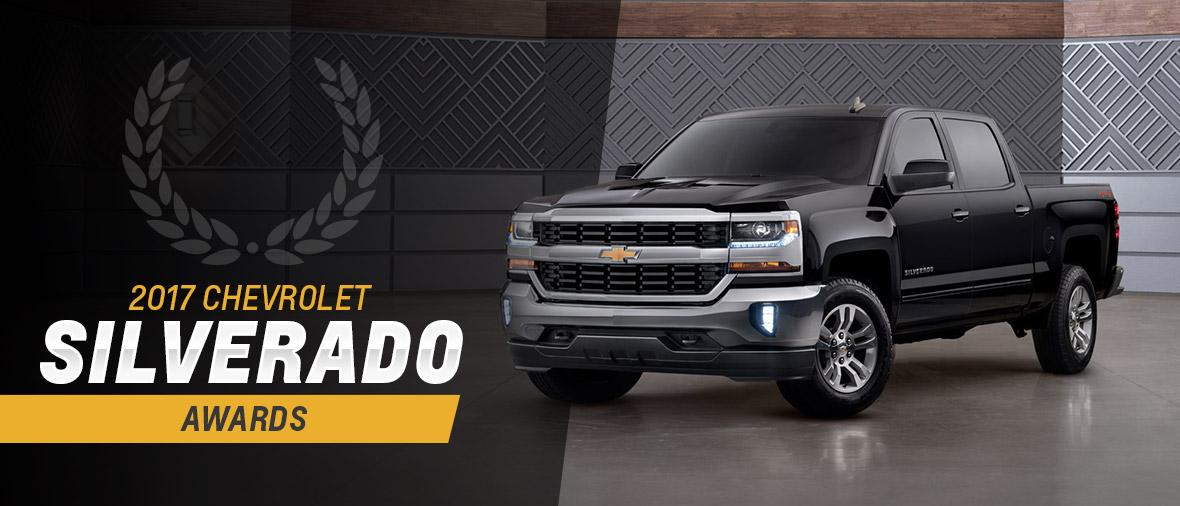 Chevrolet Silverado Awards
At Dave Kirk Automotive we think that the Chevrolet Silverado is just about the best pickup money can buy. It has excellent capabilities whether trailering or towing, and it's filled with comforts and amenities that make for a great passenger experience. But we're not the only ones in favor of this long-lasting, hard-working, sophisticated option. Check out some of the accolades awarded to the Chevrolet Silverado this past year and learn what this pickup does to earn them.
Highest Ranked Large Light Duty Pickup in Initial Quality
Two Years in a Row from J.D. Power
The Chevrolet Silverado is known and loved for a lot of things. But one thing that never fails to impress is how well-crafted and smartly designed the pickup really is. J.D. Power gives this award to the vehicle in each segment that proves to perform consistently well, measured by both experts and new owners, and the Silverado has been the winner for two consecutive years.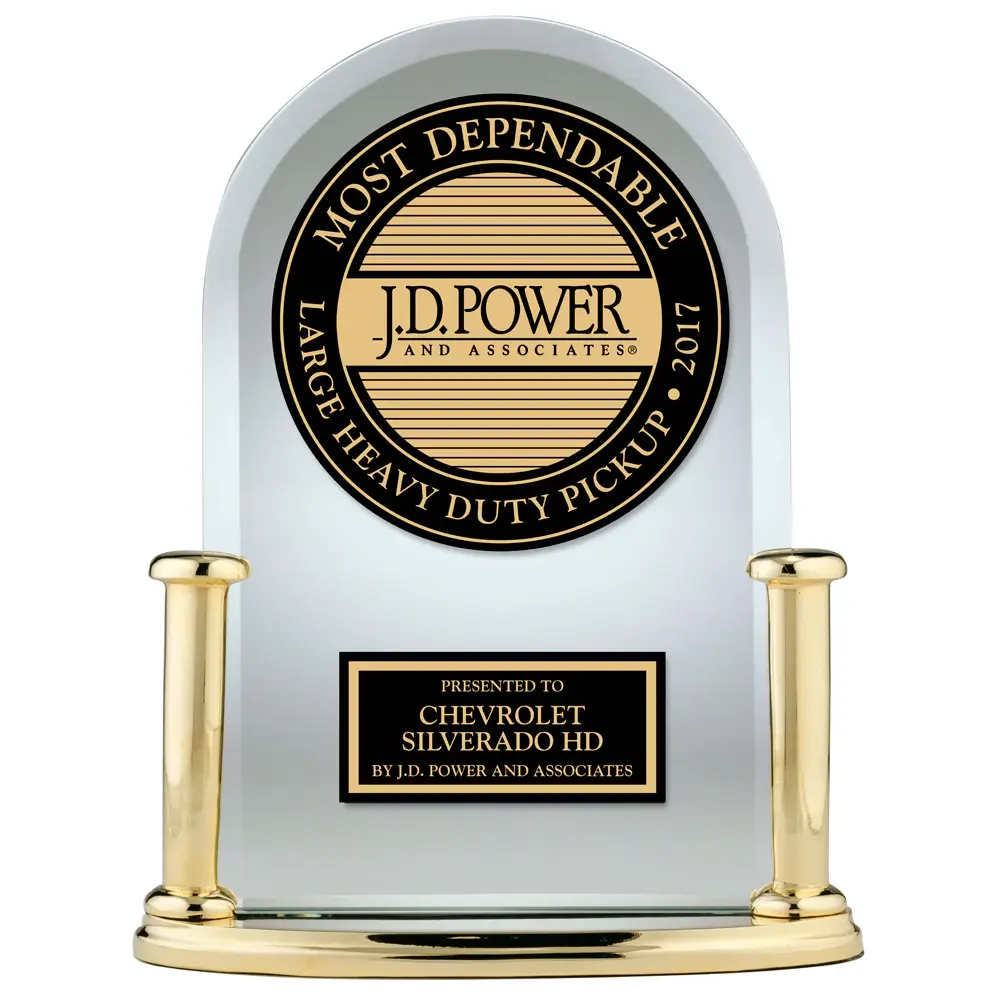 Highest Ranked Large Heavy Duty Pickup in Initial Quality
from J.D. Power
Not only does the Chevrolet Silverado 1500 get a nod from J.D. Power, but so too do its heavy duty brothers, the Silverado 2500 and 3500, which prove equally as durable in the long run. Whether or not these workhorses are towing a massive load behind them, they offer a strong performance, a smooth drive and a comfortable ride for passengers.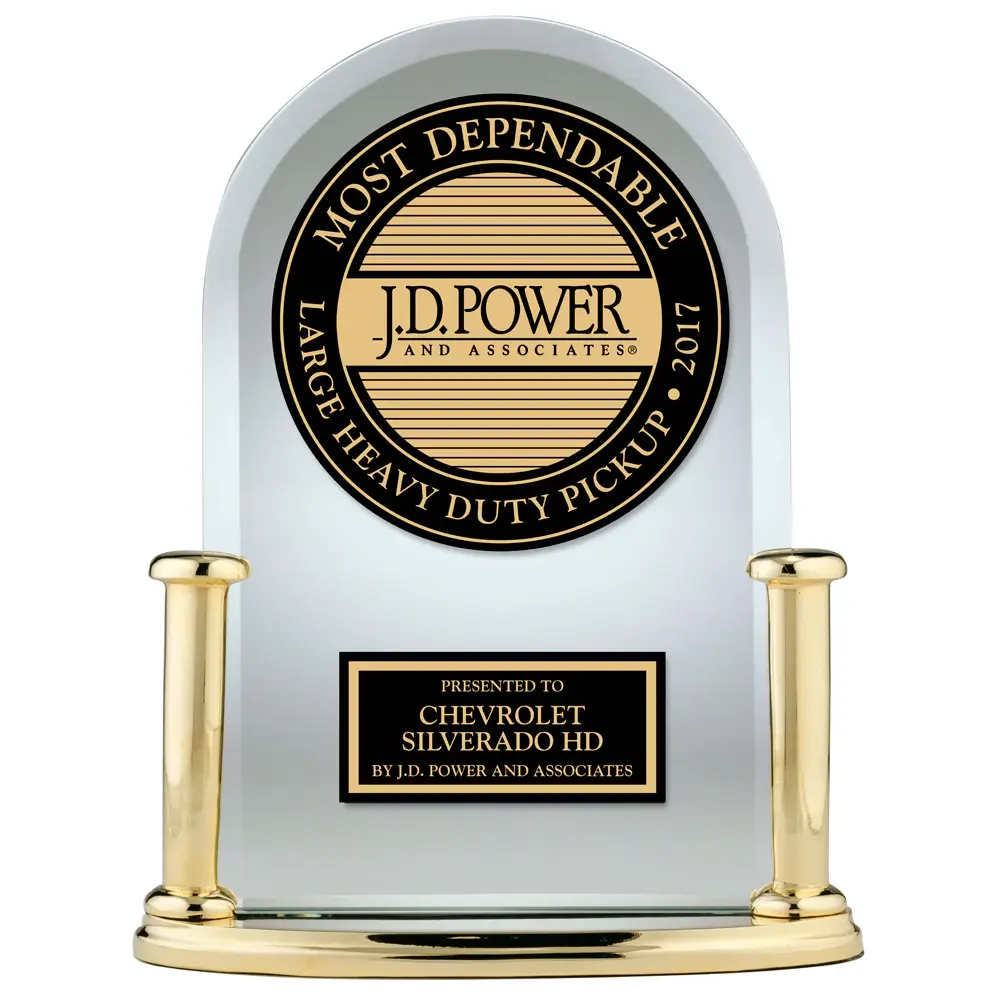 2017 KBB 5-Year Cost to Own (Full-Size Pickup)
From Kelly Blue Book
This Kelley Blue Book award looks at how much fuel, upkeep, and other costs will add up for owners within the first five years of owning a vehicle. The award acknowledges the fact that initial cost isn't the only thing buyers should take into consideration when choosing a vehicle. The Silverado offers a lot of value beyond its initial price tag, thanks to its efficient engine selections, quality construction and long-lasting durability.